Dear Readers,
tonight is a very special day:
And for this special day we even have been able to get some great sponsors on board:
I am sooo very excited about this event and hope to tell you more about the official launch in a couple of days!
RocketSpace
is a technology campus that

connects tech startups, innovative brands, accelerator programs, and entrepreneurs to bring the future to market. Thanks for supporting this cause!

A German style Pilsner,

Trumer Pils

is characterized by a distinct hops flavor, high carbonation and light body.

Trumer Pils is a great beer and since the characters in the book love to drink Trumer Pils, Trumer will be sponsoring some delicious beer for the event.
A big 'Thank You' to Trumer Pils in Berkeley for supporting us!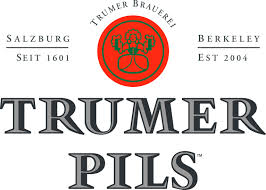 EFACTOR

is
the entrepreneur's Wingman. EFACTOR is the world

's largest entrepreneurial community. EFactor provides online and offline resources that every small business owner needs: knowledge, funding, gain revenue and save cost. At EFactor, entrepreneurs can exchange ideas with experts, receive exclusive discounts on business tools, interact with potential partners or clients, find employment, healthcare and discover funding for their startups.
EFACTOR, thank you very much to for supporting us!